On The Web
International Buddhist Art Festival '98
the Theme: Bodhichitta
exhibit9.htm <- exhibit10.htm -> exhibit11.htm
---
Dorji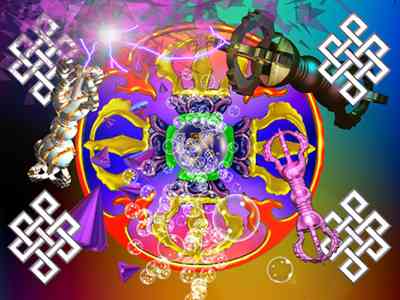 Craig Berlin
"I started out with nothing. I still have most of it left."
http://www.west.net/~crash/gallery.htm
http://wtproductions.com/digitalcult/ver3/random_expressions/craig_berlin/index.html
---
Minling Dorsem (Vajrasattva)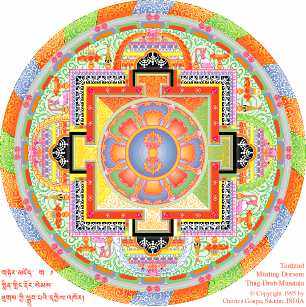 Mahasiddha Nyingmapa Center
this Site maintained by David Dvore now in Sikkim:
http://www.javanet.com/~chonyid
These mandalas, abodes of the deities, are not only aesthetically pleasing but their vivid colors
and intricate symmetry evoke primordial memories of a world of luminous perfection. Unlike
ordinary art, they are not a tribute to the creativity of an artist. Rather, they originate in the
natural mind and were introduced to the human realm by enlightened beings. They have been
passed down through the generations with meticulous care.
---
This exhibition top
exhibit9.htm <- exhibit10.htm -> exhibit11.htm
Contact