受注生産

オイルフィニッシュの美しいフォルムを持つZiシリーズ。スルーネックによるサスティーンと、エキゾティックウッドのコンビネーションにより、Bodyの持ち味をダイレクトにアウトプットできる。
TUNEのベーシックスルーネックモデルとして、さまざまなミュージックシーンに対応...4弦、5弦、6弦の3タイプからチョイスできる。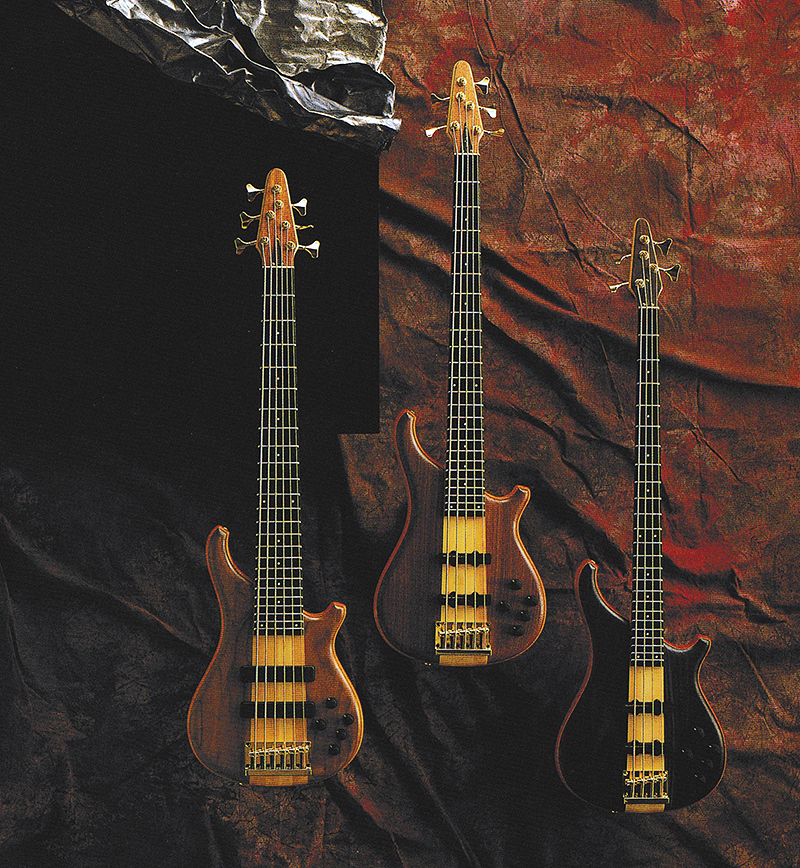 Zi-3基本プライス
Zi-3-4 (4strings model) 300,000円(税別価格)/【税込価格330,000円】~
Zi-3-5 (5strings model) 330,000円(税別価格)/【税込価格363,000円】~
Zi-3-6 (6strings model) 360,000円(税別価格)/【税込価格396,000円】~


Models of Zi series have beautiful and outstanding oil finished body form with through neck structure assuring pefect string sustain and direct output character of selected body wood material. Zi series is a traditional body-through-neck model of Tune basses. 4/5 and 6 string models available. Built only under order basis.

SPECIFICATIONS
(BODY)
Top & back:WN,PD,BB
Core:African mahogany
(NECK)
Neck through-body with 3 or 4 pieces hard maple
24 frets ebony fingerboard
(CONTROLS)
Master volume,Pickup balancer
Treble:+17dB/-17dB at 8kHz
Middle:+12dB/-12dB at 350Hz
Bass:+15dB/-15dB at 90Hz
Trim of PCB:Neck side pickup gain trimmer
Bridge side pickup gain trimmer
Notch filter trimmer -20dB at 850Hz
(OTHERS)
Machines:Gotoh GB-7GG
Pickups:TBJ-6B and TBJ-9B for 4,5strings
SWS-6H for 6strings
Bridges:B-4GG,B-5GG and B-6GG
PCB:GZP-2
(FINISH)
Classic hand-rubbed oil finish


Contenporary designed TUNE's basic through-neck model with exotic wood variation and 4-5-6string options.